Simple can be so tasty, with my twist on the classic Pesto.
Here is a 20/30-minute vegan dish. Spaghetti, homemade pesto, and spinach. This is still considered slow food and saves time to spend on other things.
For a classic Pesto, you'll need basil, pine nuts, garlic, salt, pepper, olive oil, and Parmesan. If I make the classic Pesto I just leave out the Parmesan because I don't eat cheese.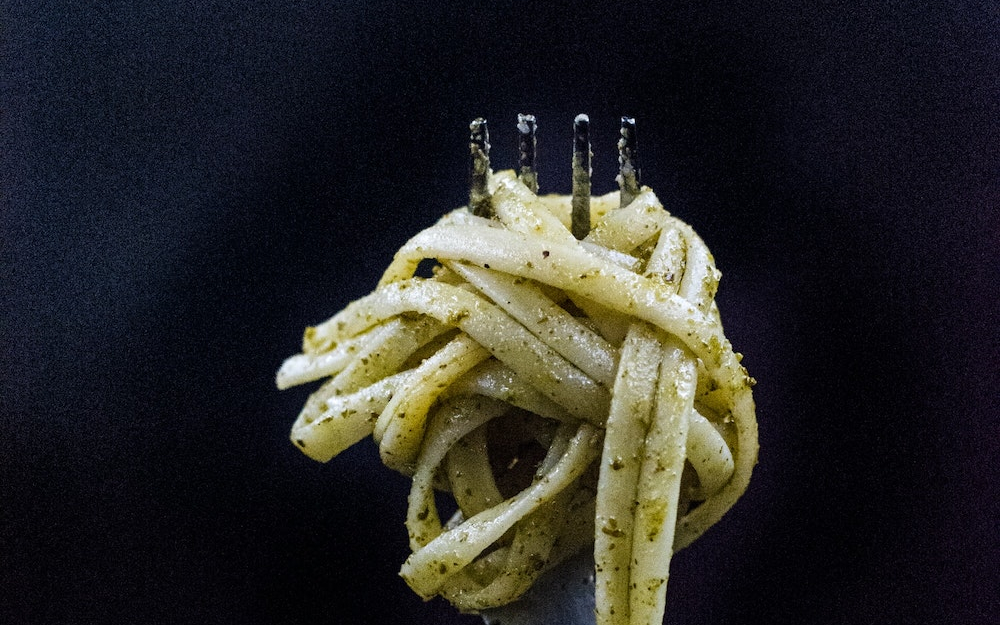 Easy Vegan Pesto Spaghetti
Ingredients
spaghetti ( some spaghetti's are made with eggs. Make sure to read the labels if you eat plant-based)
spinach
zucchini
basil
garlic
onion
pine nuts
olive oil
salt
pepper
Directions
Start with saute onion, garlic, very small cut Zucchini
Steam Broccoli until you taste it is done (I use a Bamboo basket on top of a pan of boiling water)
Combine the fried zucchini and Broccoli with basil, pine nuts and garlic in the food processor until it's minced, but not liquid
For the Pasta…
Cook the Spaghetti accordingly to what the package says in the water you used to steam the Brocoli.
Fry onions and garlic in a pan
Add the Pesto shortly so it gets warm
Take it off the fire
mix the Pasta with the sauce
saute the spinach with garlic and some salt and pepper
sometimes I leave a little bit of the Broccoli out of the sauce and it fully to my plate. Or I add some Asperges.
And now we are done with my easy vegan Pesto Spaghetti! Bon apetit or as we say in Surinam… Njang Switi!