Keep it simple, take a sip!
Do you have a fuller schedule and find it hard to make time for all of your slow living morning routines and real breakfast? Or are you merely a little hungry between meals and in the mood for a nutritious snack?
Here is banana oatmeal shake recipe, because you deserve the best taste.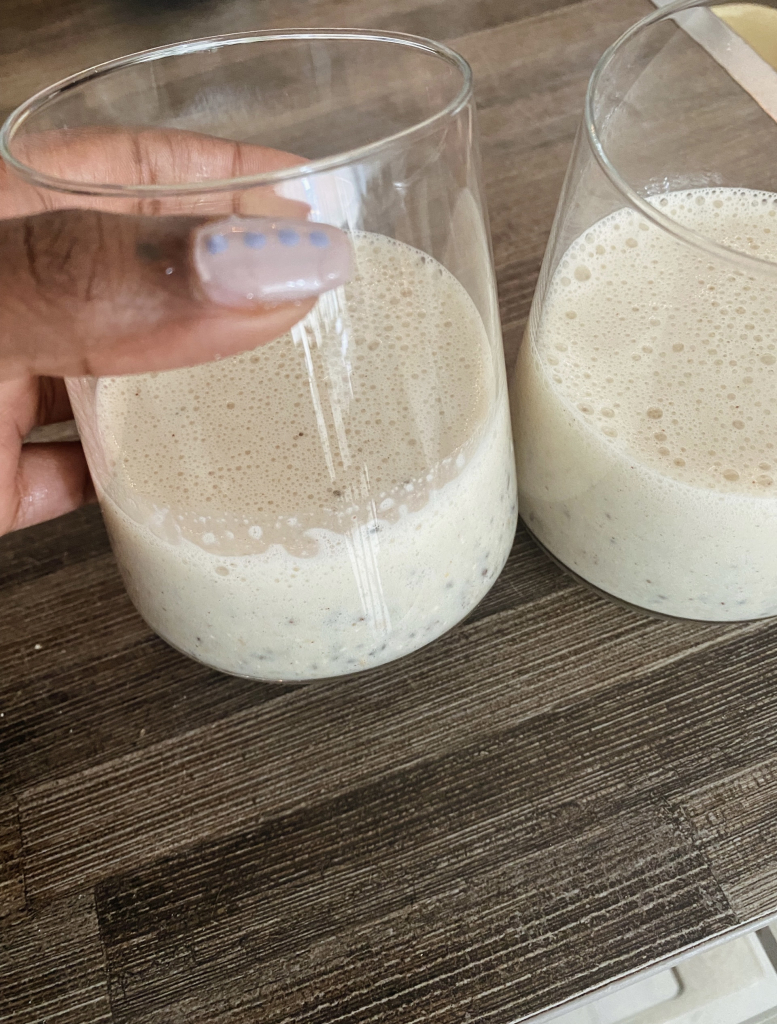 Banana oatmeal shake
Ingredients
1 banana
1 glas of plant based milk (or banana flavoured milk, does contain more sugar)
A table spoon of oats
A bit of cinnamon
With regular milk you could add some vanilla
Directions
Put all the ingredients in a mixer, blend well untill it's smooth.
Here is your quick snack. Enjoy!