It does not always have to be super healthy; you may also enjoy something nice on occasion. Life is all about balance. And yet it is a slightly healthier version. This is perfect for a simple, slow Sunday.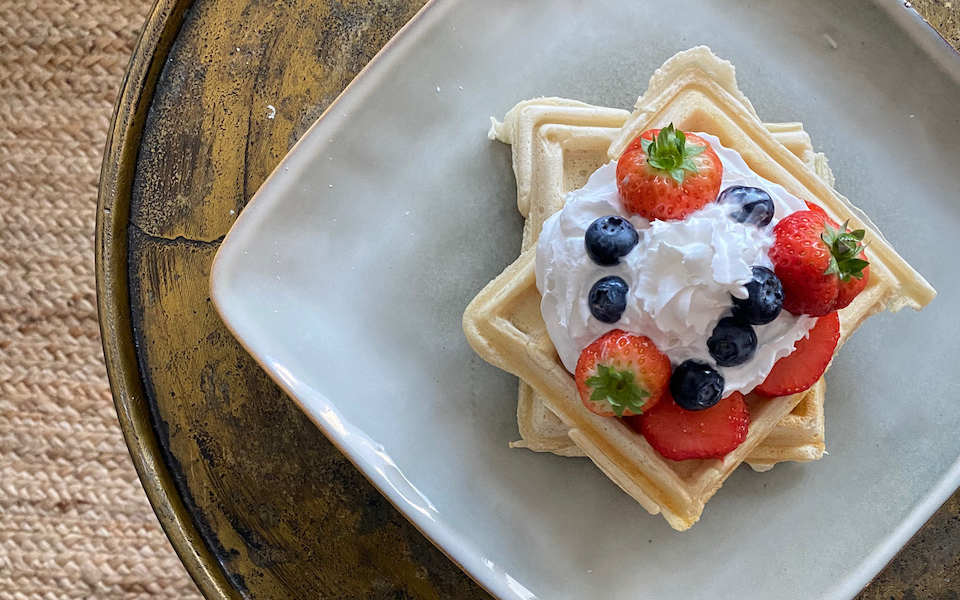 Easy vegan waffle recipe
Ingredients
flour
vegan milk
baking powder
brown sugar/coconut blossom sugar
oil
Directions
Put all the ingredients in the bowl, and mix it together using the whisk.
Place a scoop of batter in your waffle maker. When they're done, the waffle maker light will turn on.
Now top with vegan whipped cream. Albert Heijn makes this one. And then top with a variety of berries.
Super simple and delicious right?